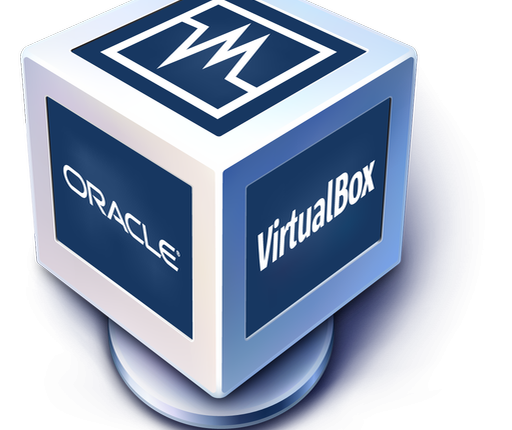 VirtualBox Tutorial – Installation of Ubuntu
Introduction
VirtualBox is a powerful x86 and AMD64/Intel64 virtualization product for enterprise as well as home use. Not only is VirtualBox an extremely feature-rich, high-performance product for enterprise customers, it is also the only professional solution that is freely available as Open Source Software
Currently, VirtualBox runs on Windows, Linux, Macintosh, and Solaris hosts and supports a large number of guest operating systems including but not limited to Windows (NT 4.0, 2000, XP, Server 2003, Vista, Windows 7, Windows 8, Windows 10), DOS/Windows 3.x, Linux (2.4, 2.6, 3.x and 4.x), Solaris and OpenSolaris, OS/2, and OpenBSD.
Key Features
Here's a listing of VirtualBox's main features:
Portability. VirtualBox runs on a large number of 32-bit and 64-bit host operating systems
No hardware virtualization required. For many scenarios, VirtualBox does not require the processor features built into newer hardware like Intel VT-x or AMD-V.
Guest Additions: shared folders, seamless windows, 3D virtualization.
Great hardware support.
VM groups. VirtualBox provides a groups feature that enables the user to organize and control virtual machines collectively, as well as individually.
Remote machine display. The VirtualBox Remote Desktop Extension (VRDE) allows for high-performance remote access to any running virtual machine.
Extensible RDP authentication. VirtualBox already supports Winlogon on Windows and PAM on Linux for RDP authentication.
USB over RDP. Via RDP virtual channel support, VirtualBox also allows you to connect arbitrary USB devices locally to a virtual machine that is running remotely on a VirtualBox RDP server.
VirtualBox Installation
VirtualBox comes in different packages, and installation depends on your host operating system and can be downloaded from this link. Installation is straight forward and can be invoked from the "Programs" menu.
Installation of Ubuntu on VirtualBox
Download Ubuntu ISO-image from here (e.g., the "desktop" version).
Start VirtualBox.
Click on the "New" icon in the VirtualBox GUI to create a new VM, and start following the instructions.

Image – Oracle VM VirtualBox

Set Name for your VM

Image – Set Name for your VM

Select "Linux" and "Ubuntu (64-bit)" for the Operating System and Version menus Click "Continue".
On the next panel, select a RAM size for your VM. The default should be fine. Click "Continue".

Image – Set RAM for your VM

On the next panel, select the "Create a virtual hard drive now" option.

Image – Choose Hard Disk

On the next panel ("Hard Drive File Type") you can leave the default settings unchanged and click "Continue".

Image – Choose Hard disk file type

On the next panel, select "Fixed size"

Image – Choose storage

On the next panel, specify where you want the file that contains your new VM's disk space to be located. I always use the default. Hit the "Create" button.

Image – Choose File location and size

Once you've completed the hard disk creation, VM instance will show up on the left panel of the main VirtualBox window saying "Powered off".

Image – VM created

On the settings panel,set the path to the ISO Ubuntu image file you have downloaded in Step #1. Click "Start".

Image – Set ISO image path on the settings panel

Image – Set ISO image path on the settings panel

Once we set the ISO,next is to start the VM. Ubuntu would start booting up.

Image – Ubuntu boot up

Click on "Install Ubuntu" and proceed. Select "Download updates while installing" is a good option. Click on "Continue", and then click "Install Now" after selecting that it's fine to erase the disk and install Ubuntu (this is for the virtual disk, so don't panic). If you want to customize your partitions, you can do that here.

Image – Install Ubuntu screen

Image – Install Ubuntu screen

The installation will take a while. Along the way you'll be asked a few easy questions that you have to answer (time zone, keyboard, etc.), as well as your name, hostname, user name, and password. These are for the Ubuntu machine, just like on a real system you'd be installing. Select the security options you want.

Image – Install Ubuntu screen

Image – Install Ubuntu screen

When all files have been downloaded/installed, which can take a while, you have to click on "Restart". Just close the Ubuntu Window, and select the "Shutdown" option. Then double-click on your VM in the main VirtualBox window again (left panel). Ubuntu should start right away in a new window.

Image – Ubuntu Installation complete

You're now "in" Ubuntu. On login, package manager will likely pop up and it's a good idea to update packages.

Image – Ubuntu login screen

Installing Guest Additions
VirtualBox allows you to install additional options "guest additions", which are basically sets of tools and device drivers that will improve usability .
One your VM instance is running, click in the "Devices" drop-down menu of VirtualBox and select the "Insert Guest Additions CD Image…" option, and click "Run" to confirm that you want to do this. Then authenticate by typing your password (password for your user account on your Ubuntu VM). A terminal will open and show progress and eventually prompts you to "Press Return to close this window…".
Now, shutdown off your VM (by clicking on the shutdown icon in the top-right corner of the Ubuntu desktop) and restart it from the main VirtualBox window. Guest addition should have been installed.
One of the best features of VirtualBox is you can share a folder between your host (i.e., your original OS) and your guest (i.e., your Ubuntu VM instance).
In the "Devices" drop-down menu of VirtualBox (once your VM instance is running), select "Shared Folders…" and then select the "Shared Folders Settings…" item.
On the Folder settings window.Select a folder path to the directory on your host that you want visible from your guest. You should create a directory on your host system,  (ex. "SharedFolder"). Using the pull-down menu for "Folder Path" and clicking on "Other…" you can navigate your host's file system and click on the folder. You can then type in a name for the shared folder. This is the name that will be visible from the guest (i.e., your Ubuntu VM instance).
Restart your VM instance to take effect of the settings.Once your VM instance has restarted and you're logged in, you can access the shared folder.
Likewise, you can enable 'Shared Clipboard' & Drag 'n' Drop setting on the General > Advanced option.

Image – Shared clipboard settings

Congrats ! You've successfully configured Ubuntu on VirtualBox.

Like this post? Don't forget to share it!
Additional Resources :
Summary
Article Name
VirtualBox Tutorial - Installation of Ubuntu
Description
VirtualBox is a powerful x86 and AMD64/Intel64 virtualization product,this article explains Installation of Ubuntu on VirtualBox
Author