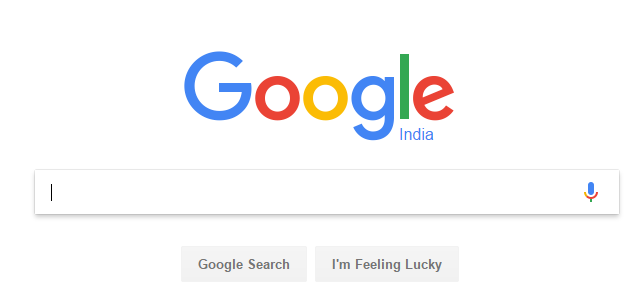 TOP 25 Google Search Tips 2017
Here are TOP 25 Google Search Tips,I'm sure some of it would really help you to get the things done faster..
#1. Search for an exact phrase.
If you want to search for an exact phrase. Use the phrase in double quotation marks ("").For example,If you want to search for quotes around Life is good,just enter "life is good quotes"
#2.Exclude one or more words from the search result.
To exclude one or more word from Google search result. Just put a dash or minus sign before the word you want to exclude.For example,if you want to exclude wikipedia site from the search result,enter "Chola history -wikipedia"
#3.Search within a site
To search within a website. You would need to enter this code in the search term "Site: URL: Search Keywords" for example to search Chola history in Wikipedia,enter "site:wikipedia.com chola history"
#4.Search for missing word
In some cases,you remember part of the sentence and missing some words.In this case,you can specify * in the place of missing word & google will pickup correct one.
Check the example below.
#5.Search by Image:
If you have already got an image and want to search for the exact image but in different sizes or similar images. Click on the 'Images' link on the top right & click on 'Camera' icon.
#6.Find sites with similar content.
If you want to search for related content of specific site,you can use this keyword "related:URL"
For example: related:youtube.com
#7.Find pages whose title contains all words in the search.
Wherever you want to find pages whose title contains a particular word in the title, there could be other terms appearing elsewhere in the document.
For Example: allintitle:upnxtblog
#8.Search for words in the URL
If you want to search for words in the URL,you can use as in example below :
"allinurl: raspberrypi"
#9.Search for the cached version of a website.
If a website is down, then you can find the cached version of it. Just type, cache:URL example "cache:upnxtblog.com",you would be redirected to the cached version of that particular website.
#10.Search for specific file types
For searching for a specific file type. You would need to type the file type at the end of the search term. Example file types are: pdf, ppt, doc, txt, xls, mp4, mp3, PSD etc.
For example : bookmyshow terms pdf would fetch terms & conditions pdf from one of the website.
#11.Find Search Results related to a particular location.
To find news of a particular location, just type "search term location:exact location"
Dental clinic location:adyar (or pincode 600020)
#12.Search for something within a number range.
To search for a number or price range. Separate numbers by two dots to see results that contain numbers between the given range.
Example: Phones 10000..20000 or Phones 10000 to 20000
#13.Use of Either OR
If you want to search for one or another term, not just all the terms use OR operator in search term.By default Google search defaults to logical AND between terms. Specify "OR" for a logical OR (ALL-CAPS).
#14.Google special search
Following are some of special search features which you can use to find what you're looking for.
Weather <city>

Time <city>

<Team Name> – (see  Sports score )

<equation> (Eg: 56*54)

Sunset <city>

<Amount unit1> to <unit2>  (eg: 1 mile to km)

IP (It will show your IP)

define <term>

translate <word> to <language>

Movie <moviename> (Showtime)

<Flight number>

<Tracking Number> (Package tracking)
#15.Search without Country restriction : use /ncr at the end example. google.com/ncr
#16.Use Google Filter Search Tool : Use "Tools" option just below the search bar, to add filter to search.
#17.Google Advanced Search:
On any Google search results page, click Settings from the toolbar at the top, and then choose Advanced search.The following page will give you a host of extra ways to focus your searches, from looking at a given region to finding images you have the right to reuse.
#18.Personal Search : Using this feature,you can search your gmail accounts,under 'Search Box' select 'More' > 'Personal'  
"My trips" will reveal upcoming trips you're taking. (Side note: Google will pull this data from your Gmail account, so if you didn't receive a confirmation email, you won't see trip information.)
#19.Looking for timer,use Google as Timer
#20.Calculate tip amount using Google
#21.If you're looking for favorite author's books,Google can get it for you.Just type "authorname books"
#22.Google Public data : If you're looking for any public data,example "india population growth rate"
More can be found at : https://www.google.com/publicdata/directory
#23.Flip a coin to make decisions : You can type "Flip a coin" in google search box and Google will filp a virtual coin for you.
Try "Roll a die" as well 🙂
#24.What sound does dog make ? you can try out different animals & check
#25.Solve maths problems : to find out diameter,enter "circle calc find diameter"
More search tips to come up..If you've got anything,please comment.