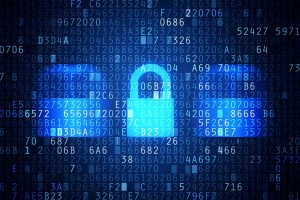 TOP 3 Tools to share large files safe & secure
Here's listing of TOP 3 Tools to share large files safe & secure.
#1.WeTransfer
WeTranser is the easiest way to share your files,just enter email address of the recipient & hit 'Transfer'.Recently WeTransfer has launched a new app that allows users to collect and share content such as videos and documents from a single place on their smartphones.Apart from File transfer,WeTransfer is becoming more like a service that facilitates the creative process by applying its UX philosophy to advertising, editorial, and a new mobile app.
Share your concepts via WeTransfer App
Features :
Send transfers up to 20GB
Personalize their background images, transfer emails and WeTransfer URL
Password protect transfers
Choose a transfer's deletion date, or remove it altogether
Easily store transfers and access transfer history
OK,if you're concerned about confidentiality of your file/contents being uploaded to servers then you can try next one.Files can be transferred directly between the two devices, and does not store files on the server.
#2.Send Anywhere
Send Anywhere is free file sharing service to send any file type, of any size, across any device.You can send up to 4GB at once from the web app.Using Desktop version,you can send up to 20GB at once.For Chrome app,it can support up to 10GB.
Features
No need to sign up or login.

File transfer is using the 6-digit key transfers files directly between the two devices, and does not store files on the server.

For link sharing and send to device, files are uploaded to the server temporarily. All files are encrypted and stored to protect against external attacks and spills.

Stored files are automatically deleted from the server after expiration. At the time of transmission, the file is encrypted and transmitted so that the contents of the file being transferred cannot be known by others.

[Bonus] There is also an option to transfer the files via sound
Supported platforms :
[Mobile]




Android 4.0 or later




iOS




– iPhone / iPad / iPod touch




– iOS 9.0 or later




Windows Phone 8.1 or later




Amazon Kindle

[Desktop]




Windows 7, Windows 8, Windows 10




macOS 10.9 or later




Linux




Debian 8.0 (jessie) or later




Ubuntu 14.04 (Trusty) or later

[Web]




Chrome App




– Chrome 35 or later




Chrome Extension




– Chrome 35 or later




Office 365 Outlook




– Outlook on the Web




– Outlook 2013 or later




Web




– Chrome, Safari, Firefox




– Internet Explorer 10 or later




WordPress Plugin




– WordPress 3.5 or later




API
OK,Now here is the tool where there is no involvement of servers/cloud of any kind.This direct transfer from one machine to another.
#3.O&O FileDirect
With O&O FileDirect utility you can share an unlimited number of files without having to load them in the any server/cloud.O&O FileDirect has no limitation regarding size. Limitations are based only on the amount of available space.
From the O&O FileDirect interface, choose the file that should be shared. O&O FileDirect then generates an individual link that you send to the contact. The recipient doesn't need to install O&O FileDirect in order to download the file. The only thing needed is a current browser running on an ordinary device.
Following is outline of how to transfer files using O&O FileDirect.
Features:
Anonymous and secure
Free, no registration necessary
Unlimited number of recipients
Files will be transferred directly from your PC and the target device – no in-between storage on external computers
The recipient needs only a current browser (currently supported browsers: Google Chrome Mozilla Firefox, Opera and Vivaldi) running on an ordinary device
Supported Platforms:
Windows 10, Windows 8.1 and Windows 7
[BONUS] while searching for File Transfer utilities,I came across FireFox Send..
Send project allows you upload and encrypt large files (up to 1GB) to share online. When you upload a file, Send creates a link to pass along to whoever you want. Each link created by Send will expire after 1 download or 24 hours, and all sent files will be automatically deleted from the Send server.
Firefox Send is open source project,if you would like to contribute, get source & pull requests from https://github.com/mozilla/send
Following are the outline of steps on how to share file using Send :
If you're aware of any other tools,please mention it on the comment section.