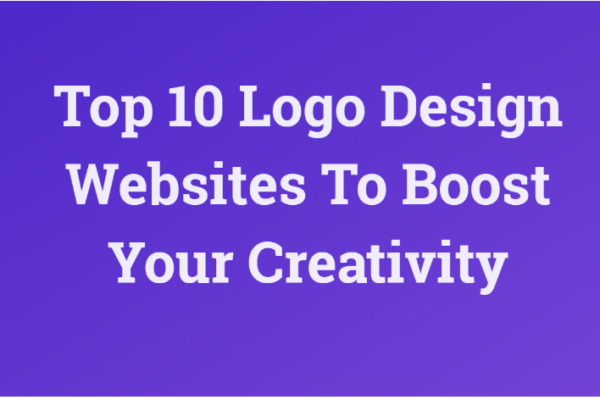 Top 10 Logo Design Websites To Boost Your Creativity
Disclosure: This page uses affiliate links.When you click an affliate link,we get a small compensation at no cost to you.Thanks for your support!Learn more
Read Time:
3 Minute, 10 Second
Surely you have already noticed that the web is full of resources and tips for people who want to learn about the art of logo design. While too many options can be confusing at times, so I've curated some of the best resources in this article that will really help you with your logo inspiration, creation, and design process.
Let us take a quick look at the list of practical online logo designs , especially for logo designers.
#1.DesignEvo
DesignEvo is a web-based logo maker that deserves to be among your favorites. With over many years online, this site showcases the best identity work on the entire web. Artists of all skill levels and areas visit this website for a regular dose of inspiration and insight into the world of logo design. With countless logo template ideas in DesignEvo, you can browse through and find one you love.
Website: https://www.designevo.com/logo-maker/
#2.Logospire
If you're looking for inspiration, the Logospire Logo Design Gallery is a great place to start. With a simple grid web page layout, it is really easy to navigate. Logospire allows designs to speak fully.With 12 projects per page and lots of pages to browse, you're sure to find some inspiring ideas here.
Website: https://logospire.com/
#3. Logo Design Love
Logo Design Love is a brilliant website (and book) from graphic designer David Airey. It is dedicated to the design of logos and brand identities. This site is usually updated once or twice a week with news, trends, opinions and more. The layout is very clean, and Logo Design Love's organized categories make it a breeze to find what you're looking for.
Website: https://www.logodesignlove.com/
#4. Logoed
Logoed is a blog that shows various logo designs. It has been around for over a decade.
Therefore, it has a wide variety of logos. With a clean and simple layout, the thumbnails for each layout are arranged vertically, requiring users to click on each one to learn more simply.
Website: http://www.logoed.co.uk/
#5. LogoMoose
LogoMoose is an inspiring online logo design community showcasing the best logos from professional designers from around the world. Designers can submit logo designs year-round and get involved in the site's active forum for helpful tips and tricks, as well as constructive feedback and criticism.
Website: https://www.logomoose.com/
#6. Logo of the day
Launched in 2008, "Logo of the day" is the project of graphic designer Jacob Cass. The site boasts a brilliant dose of logo design per day, suggested by the design community and chosen by Cass. Logo of the Day now has a vast library of amazing logos to inspire you.
Website: https://logooftheday.com/
#7. LogoLounge
LogoLounge is a research and networking tool for graphic designers creating corporate identities and logos. If you need to be inspired by a logo project and recognized brands, this is your site.
Website: https://www.logolounge.com/
#8. Logoinspirations
Logoinspirations is a premier Instagram account that offers and recognizes logo design talent from around the world. With a huge audience of over 577,000 followers, this logo-inspired account is the largest on Instagram. If you are passionate about logos, you have to follow this account.
#9. Logoseum
Logoseum is an Instagram archive of colorful pictorial and abstract logos from the past and present. Created by visual designer Matt Corbin, the account shares some of the most memorable flat logos in history alongside the darkest. Each post contains the designer information and year of creation for fans to learn and discuss.
Website: https://logoseum.tumblr.com/
Like this post? Don't forget to share it!
Summary
Article Name
Top 10 Logo Design Websites To Boost Your Creativity
Description
While too many options can be confusing at times, so I've curated some of the best resources in this article that will really help you with your logo inspiration, creation, and design process.
Author
Publisher Name
Publisher Logo