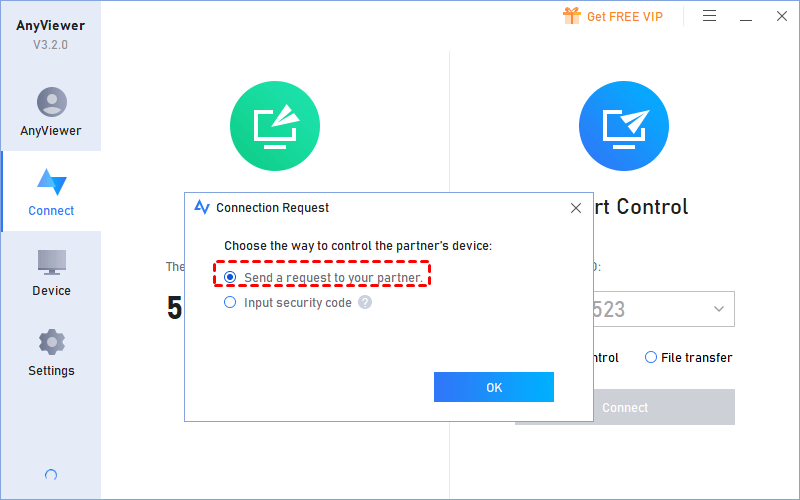 The Best Remote Access Software for Small Business
The benefits of remote access software for small business
Remote access software allows users to connect to a computer from a remote place and then access and use the resources on the remote computer. Remote access software is an important tool for small business that have employees who work remotely or who need to provide remote support to customers /colleagues.
All in all, with remote access software, small businesses can increase flexibility with remote work, improve collaboration with corporate resources share, save costs without requiring accessing physical office space and offer better customer services with quick response.
Which is the best remote access software for small business?
To help you pick up the proper one among lots of remote desktop solutions on the market, let's have a look at the basic standards of a good remote access app for small business.
High security: A good remote access app should offer enough strong protection to the data to prevent cyber threats.
Easy of use: A nice remote desktop app should be user-friendly and easy to use with a clear and intuitive interface.
Great performance: A good remote access program should offer a quick and stable connection with minimal delay.
Affordable: The price of a remote access app for small business should be reasonable and affordable.
AnyViewer is such a remote access solution for small business that meets these standards. It adopts ECC 256-Bit encryption to secure data and is extremely simple to use. Besides, it enjoys more advantages, including:
Mobile remote access supported: AnyViewer can be used on mobile devices, like iPhone and Android phone, making remote support more convenient.
Multi-user support: AnyViewer allows multiple users to connect to the same PC simultaneously, making it easy for teams to work together remotely.
Multi-functional: AnyViewer offers lots of remote access and support features, covering screen viewing, file transfer and chat in session.
Privacy mode access: AnyViewer offers privacy mode access, which enables users to access their computers located in an open place with blacking its physical screen and disabling the physician keyboard and mouse to protect privacy.
Unattended remote access: AnyViewer supports unattended remote access, allowing users to access a computer without the need for someone to be physically present at the remote place.
[How to Guide] Use the remote access software for small business to access remote PCs
To make full use of the best remote acess software for small business, keep reading to lean the operation guides.
First of all, go to AnyViewer's official website to download the remote desktop software on all devices, including the local device and the device that you need to access remotely. To install on different platforms, the corresponding installation package should be picked.
Then, register an AnyViewer account for free and upgrade the account to Professional or Enterprise based on your demands and requirements; run AnyViewer and log into the AnyViewer account on all devices.
Finally, on the local PC, go to Device and you can see all devices that have logged into and assigned into the account. Click the device that you want to remote access and you can see the desktop of it and use it. When you're finished using the remote computer, you can click the close icon to terminate the connection.
Note: To protect the remote computer, you can check the option "Lock the device when disconnected. Then, the remote PC will be locked once the remote session is ended.
These steps are about how to use AnyViewer to access unattended computers.
Attended access is also available in AnyViewer. And this method doesn't require the remote computer login to the same AnyViewer account. The one on the other end needs to share the device ID of the remote PC to you. Then, you need to log into AnyViewer account, input the Device ID and choose send remote control request. In the end, the one on the other end needs to accept your request and you can use the remote pc.
Conclusion
All in all, AnyViewer is an excellent remote access software for small business with an intuitive interface, great performance, high security and rich features. With such a tool, small businesses can stay competitive and productive in an increasingly remote work environment.
Summary
Article Name
The Best Remote Access Software for Small Business
Description
The post shows the best remote access software for small business, allowing users to access the corporate resources and offer customer support from remote locations.
Author
Publisher Name
Publisher Logo