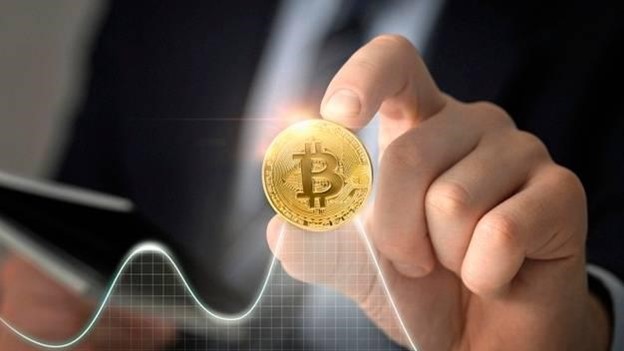 How To Invest In Cryptocurrencies In 2022?
It is well known that 2021 was the year of crypto supremacy, and 2022 will be defined as the year of the 'crypto resilience.' While 2021 proved to be a good year for investing in cryptocurrencies, the market began trading sideways, letting even the most experienced crypto players keep shedding profits.
Fortunately, it seems like nothing in the market can upset the sentiments of investors for too long. Popular platforms like CoinSwitch Kuber witnessed much action recently and with new listings coming under the spotlight, 2022 is all ready to become an important year in regards to the much-awaited cryptocurrency adoption.
However, it is not as simple as it seems on the surface. Every individual year in the timeline of cryptocurrency needs a unique plan for success. Investors planning to invest in cryptocurrencies in 2022 successfully must abide by six golden conditions for staying safe in the market.
How To Invest In Cryptocurrencies In 2022?
If you are planning to invest in crypto successfully this year, you must follow six golden conditions. Although diversifying your portfolio continually and trading in secure exchanges are important rules every year, it is also vital to find out what conditions exclusively apply to investors in 2022.
1) Keep Up With The Important Events
One of the major investing themes of this year is how informed you choose to stay as an investor. There's a lot of hype around staying informed at the moment. This is because news on technological developments, global events and the like will play a crucial role in the upcoming months.
The launch of the much-awaited CBDCs globally, the unpredictable growth of NFTs, Bitcoin getting a new home, the establishment of ETH 2.0 are a few of the events you must stay updated about. These events are merely starters since the year ahead is expected to spring on us even bigger events.
2) Do Not Purchase The Dip Always
If you have been investing for some time now, you must have been purchasing dips as well. However, at the moment, the crypto market is buzzing with talks of a cooldown followed by consolidation. As a result, purchasing all the dips at the moment is not really a great idea.
Instead, as an investor, your focus at the moment should be only on value-purchasing if the crypto market or the concerned asset begins a new rally. This move on your end will actually keep you on the safer side of things.
3) Old Is Always Gold
Bitcoin(BTC), Ethereum(ETH), Polkadot(DOT), Polygon(MATIC), and Solana(SOL) are all oldies in the crypto market. These old-school biggies are one of the different types of cryptocurrency with their goals focused on performance scalability, efficiency in the transaction, interoperability of blockchain, making these trustworthy investment tools.
As a new investor, if you are not able to rely on the new altcoins or their alleged how-to-use manual then consider trying out these old-school crypto players in the market. Also, platforms like CoinSwitch Kuber can help you with all the information you need about these assets.
4) Stay Away From The Hype
This one is true for any investment market. This one is not going to work if you happen to follow celebrities for their vague crypto tweets and rallying around the hype. As an investor trying to make it big this year, you must stay away from unnecessary hype.
This year the entire world is vigorously following utilities, so creating crypto hype is not going to take any investor far in the market. Creating hype around an asset through personal endorsements or advertising implicitly is known as shilling in the crypto world.
5) Be Ready For Volatility
The chief technology officer of Paycer Nils Gregersen recently mentioned how the cryptocurrency market is experiencing a sense of inflation being created for driving up prices. This might lead to a lot of unpredictable rapid movements in the upcoming months once holdings begin to get cash out by investors.
While these schemes are popular in the crypto market, you must end up witnessing a period of consolidation. As a cryptocurrency investor, this is worrying. If you were thinking how can dogecoin reach $100, then stop right there because that's impossible. Focus on the present and not the impossible.
6) Always Do Your Research Properly
There are plenty of crypto tools, charts, whitepapers, and other research material available out there. However for these tools to work out, it is important you do your own research meticulously always. After all, the crypto market is an unpredictable space that completely depends on our volatile human nature.
For instance, if you are thinking about which one is better in the Litecoin Vs Ethereum debate just go online and do your due research before making any decision. Making informed decisions will help you a lot in your journey as an investor, especially in the crypto market.
However, it is important to remember that all your insightful research will not give you a complete solution. Rather all the information will be like a minor advantage that you will have on your side.
Conclusion:
As we mentioned in the beginning, last year was the year of cryptocurrency supremacy and this year seems likely to be the year known for crypto resilience for a change. As a result, you must focus on staying informed and building your knowledge about the market if you want to succeed as an investor.
There are many platforms out there to help investors listings that are insightful, instruments for trading, analyzing tools for minimizing risk, and more. Irrespective of the anticipated ups and downs of the market, the crypto world is going to heat up in 2022. Investors can keep up with the trends to stay safe.
Author Bio:
Emily Bryant is a professional content writer. She completed her graduation in Psychology from the University of Montreal, Canada. She is very passionate about writing in many journals and magazines. She is the owner and co-founder of Emblem Wealth. She is also associated with many authority blog sites such as RSLonline, Finance Team, Dream Land Estate, Tour And Travel and Dream And Travel.
Summary
Article Name
How To Invest In Cryptocurrencies In 2022?
Description
Although the year2021 was a year of cryptocurrency supremacy, 2022 is the crypto year of resilience. Keep reading to find out how to invest in crypto in 2022.
Author
Publisher Name
Publisher Logo